Tire Clearance Sale at Bill Kay Nissan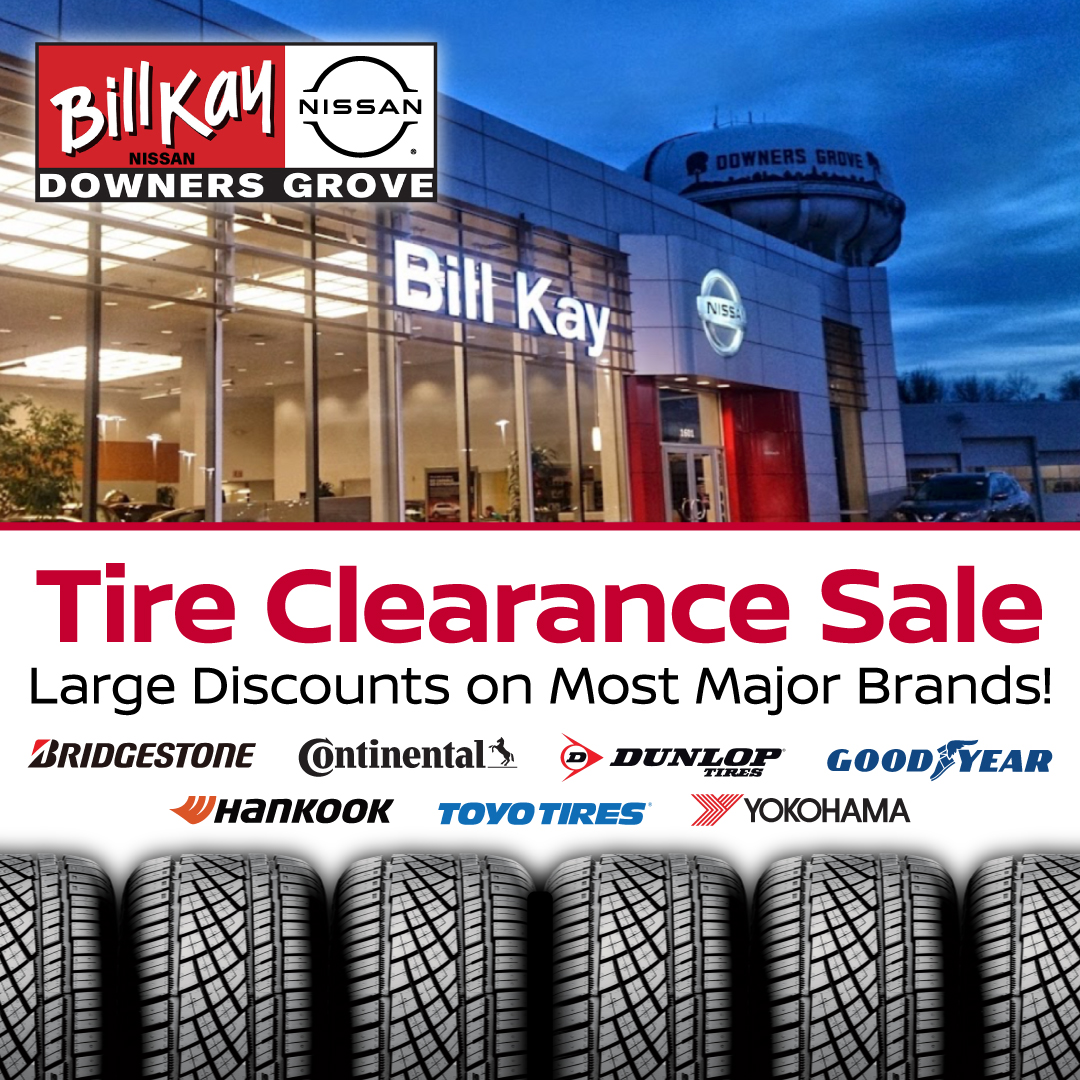 Save Big on Your Next Purchase
Welcome to the Tire Clearance Sale at Bill Kay Nissan! This is the perfect opportunity for you to upgrade your vehicle's tires at unbeatable prices. Whether you're looking to enhance your vehicle's performance or simply in need of new, reliable tires, we've got you covered. Our team of skilled professionals is here to assist you in finding the perfect set of tires that suits your specific needs and preferences. Don't miss out on this limited-time offer to experience improved traction, enhanced safety, and a smoother ride. Visit our dealership today and take advantage of our Tire Clearance Sale at Bill Kay Nissan.
Call Us Today to Take Advantage of Our Exceptional Tire Specials
Benefits of New Tires
New tires can provide numerous benefits, including improved fuel efficiency, better traction, increased safety, and a smoother ride. With new tires, you can also enjoy improved performance and more peace of mind knowing that your car is running safely and efficiently. By taking advantage of our tire specials, you can get the new tires you need without breaking the bank.
Discover Incredible Deals on New Tires and More!
At Bill Kay Nissan, we understand that car ownership is about more than just finding great discounts on new tires. That's why we offer a comprehensive range of services to ensure that your vehicle is running at its best. When you schedule a service appointment with us, you'll experience the benefits of our expert technicians who are dedicated to providing top-notch service. From routine maintenance to more complex repairs, we have you covered. Trust in our commitment to excellence and let us take care of your vehicle so you can enjoy the peace of mind that comes with knowing it's in good hands. Schedule your service appointment with Bill Kay Nissan today and discover the difference we can make for you.